Chaotian Palace or Nanjing City Museum
The construction of the palace started in the Spring and Autumn Warlord Period, almost 2,500 years ago. Lying in the downtown of the city, the palace had been an imperial palace in the Ming Dynasty (1368 – 1644) and now serves as the Nanjing City Museum. The palace is actually a building complex and occupies a land of 40,000 square meters. The palace was once used as a provincial education facility and a worship place for Confucius. It is one of the best tourist attractions now in the city. Its collection of historical items in diverse fields offers locals and visitors an opportunity to learn about the history of Nanjing. Most of the general signs in the palace are in English, but still a lot of artifact labels have not been translated. English-guided tours are occasionally available for 60 Yuan/person.
Comments
A nice place to visit and see its collections and architecture. Note: Chaotian Palace is Nanjing City Museum but not Nanjing Museum.
---
Back to home page
Advertisement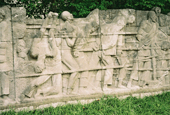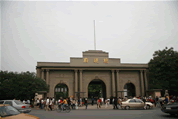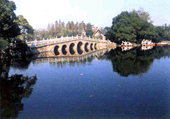 Advertise
Web Services
Live Poll
---