Jiangsu.NET Score


Location:
Nanjing
Address:
199 Pingjianghu Road, Nanjing, Jiangsu, 210001
Fee:
15 Yuan/ticket
Operation:
7:30 – 19:30, Monday – Sunday
Schedule may be extended during festivals and major events
Route:
Bus: No. 1, get on at Xinjiekou (downtown)/other stops, get off at the last stop
Tourist Bus: No. 1, 7, 31, 40, 301 all to Fuzimiao, or No. 2, 4, 33, 44, 49, to Changle Road
Taxi: All cab drivers know "Fuzimiao"

---
The Confucius Temple (Fuzimiao) is the holy shrine of Confucius, the renowned ancient Chinese philosopher and thinker. The structure was initially built in the year of 1034. It was destroyed and reconstructed numerous times throughout the millennium. It was devastated again during the Japanese invasion in 1937 and was then rebuilt. Local municipality did a renovation in 1984 according to the temple's original outline. The new construction consists of three portions: the temple itself, the Imperial Academy, and the Gongyuan where ancient provincial and national examinations were held. In front of the Confucius Temple flows the Qinhuai River. Visitors can enjoy great night scenes decorated in countless neon lights by cruising around in a comfortable boat. Numerous heritage sites are located within the district. You can take a pleasurable walk along the streets where you will find diverse entertainments, shopping centers and dining places. Enjoy your stay while you are there: buy special gifts for yourself and your friends; sit in a bar or restaurant for your dining needs. And don't forget to learn how to bargain with locals before making your purchases!!
Comments
Fuzimiao is not only a national historic and heritage place, but also a location for wide range of activities such as entertainment, shopping, and dining. It has received the highest score 4-AAAA as a national tourist attraction. Highly recommended.
---
Back to home page
Advertisement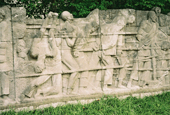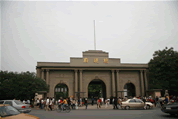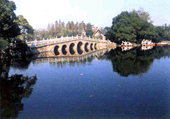 Advertise
Web Services
Live Poll
---