Linggu Temple (the Soul Valley Temple)
Linggu Temple (the Soul Valley Temple) was erected in the beginning of the Ming Dynasty with the name Kaishan Temple and was later relocated from its original location in 1367 as Emperor Zhu Yuanzhang chose the place to be his mausoleum. The temple is also called the Soul Valley Temple, Linggu Tower or Linggu Park. The temple was destroyed a number of times during wars and political turmoils, and most of its structures were reconstructed in the Qing Dynasty and during the Republic of China. The temple also serves as a memorial hall for the army service men killed during the early civic war (the Northern Expedition Period) against the Qing Dynasty and warlords, and during the Anti-Japanese War. The presidents of the Republic, Dr. Sun Yat-sen and Chiang Kai-shek (Jiang Jieshi), both left their calligraphies here. While the surrounding environment is solemn and grief, the beautiful garden within the temple vivifies the atmosphere. One of the most interesting things you need to see is the "Beamless Hall" (Wuliang Hall), constructed in the Ming Dynasty. The hall is 22 meters high and 53.8 meters wide. It has three archways on the front and rear sides. The structure of the hall was built with only bricks from the bottom to the top completely, without a piece of wood or a single nail to bear its heavy roof. There are totally three vaulted doors on its northern and southern walls and many windows on its four walls. The hall has lasted without major maintenance for more than 600 years. It is a miracle of architectural design.
Comments
A good place to see the Chinese modern history. Pay a visit to see the miraculous "Beamiess-Hall" architecture and pay respects to the sacrifice of our heroes.
---
Back to home page
Advertisement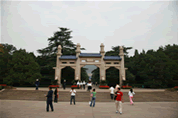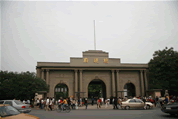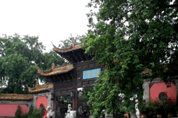 Advertise
Web Services
Live Poll
---