Yuejianglou Tower & Shizishan Hill Park
Lying on the southern bank of the Yangtze River, Yuejianglou Tower is located in the northwest of the city. Combined with more than 30 historic relics in the park, the region has been listed as one of the 4-AAAA National Tourist Attractions and is one of the four most well-known towers in China. The Yuejianglou Tower, meaning "the tower for viewing the river", is on the summit of Shizishan Hill (Lion Hill) that is 78 meters in height. In Ming Dynasty (1368-1644), the first Emperor Zhu Yuanzhang defeated his enemy, the King Cheng Youliang, in this area. After establishing his Empire, the emperor ordered to build a tower on the summit of the hill to celebrate his victory and view the panoramic magnificent landscape of the river. However, his scheme never came into reality due to unidentified factors. In 2001, the local municipal government finally fulfilled the project of Zhu Yuanzhang and the tower, with its magnificent architectures, opened to the public. The tower is an architectural complex and has seven stories with a total height of 52 meters. It was designed and constructed based on the current understanding for structures and styles that were popular in the Ming Dynasty. Climbing to its top storey, a stunning view of the broad Yangtze River with all splendid landscapes nearby will suddenly appear in the front of you.
Comments
For a bird view of Yangtze River and nearby landscapes, this is a place to go. Recommended.
---
Back to home page
Advertisement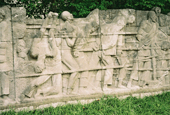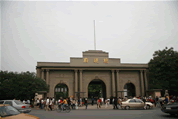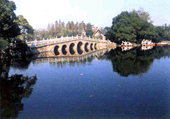 Advertise
Web Services
Live Poll
---