Nanjing University of Traditional Chinese Medicine
Nanjing University of Chinese Medicine (NJUCM, 南京中医药大学) was founded in 1954, the earliest academic institution for the traditional Chinese medicine education in China. The university is one of the WHO collaborative centers and is designated by the Ministry of Public Health as an international acupuncture training center, a training base for Chinese medicine and clinical pharmacology for international scholars and students.
| | | |
| --- | --- | --- |
| | | |
| University landscaping | | Foreign colleagues |
History and Heritage
NJUCM is comprised of 12 schools and is running a five-years undergraduate and a seven-years graduate programs. The university has eight university affiliated hospitals responsible for teaching, clinic and research. The university has a total student enrollment of 5,000 in 2007, including 600 graduates and 500 overseas students from around the world. The International Education College of NJUCM is the center that is responsible for the education of the traditional Chinese medicine for overseas students. The university has also established an international exchange and cooperation network and has accepted more than 6,000 overseas students over years from more than 100 countries. The current university president is Prof. Mianhua Wu, an eminent Chinese traditional medicine scientist.
The first private university in Jiangsu
Sanjiang University (SJU)
Sanjiang University is the first private institution of higher education registered in Jiangsu Province and is located in Nanjing City. The university consists of 18 academic departments including English, Japanese, Business Management, Law, Tourism, Computer Science & Technology, Civil Engineering, and Architecture. SJU has currently about 7000 students. Contact inforomation: 460 Anhuai Village, Nanjing, Jiangsu, 210037. Tel: 25-8560 0409, Fax: 25-8561 5253, Web: www.sju.js.cn
---
A Private College for Design
Guihu College
This is a newly established higher learning institution funded by private sectors, and is famous for its design programs. " We design our courses according to the demands of the job market so our students can easily find jobs after their graduation." said Xu Shiliang, the President of Guihu College. Contact information: 1 Chao'an District, Kunshan, Jiangsu, 215332.
---
A Prospective Higher Institution
Zhengde Vocational & Technical College
This college is a nongovernmental higher learning institution and has set its campus in a most prestigious development zone in Nanjing. In the recent years the college has been becoming well-known private institute for many students and their parents.
---
Back to home page
Advertisement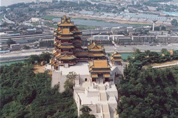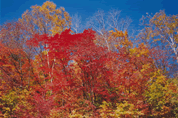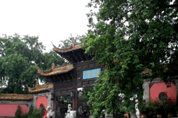 Advertise
Web Services
Live Poll
---