The Memorial Hall for Victims in Nanjing Massacre by Japanese Invaders




Jiangsu.NET Score


| | |
| --- | --- |
| Location: | Nanjing |
| Address: | 418 Shuiximen Street, Nanjing, Jiangsu 210017, China |
| Fee: | Free entry |
| Operation: | 8:30 – 16:30, closed on Monday |
| Route: | Take bus 7, 37, 41, or 80 to the memorial hall |

---
This memorial hall was established in 1985 in memory of the victims of 300,000 slaughtered by Japanese troops in Nanjing Massacre, 80,000 women raped and more tortured. The hall was erected on the previous execution ground and mass burial place, the Jiangdongmen in the southwestern corner of Nanjing, where the cruel holocaust took place. The memorial hall occupies an area of 28,000 square meters plus a floor space of 3,000 square meters. It was enlarged and renovated in 1995 by the local government. The complex is shaped by black and white granite bricks, looking spectacular and magnificent, and surrounded by sculptures, terraces and architectures. The hall collects, stores and exhibits all the material evidences indicating these atrocities, including letters, newspapers, video, pictures, human remains, testimonies and so forth. In 2002, a few officials working for a local organization suggested the memorial hall to be renamed as "China Nanjing International Peace Center". But a subsequent survey found that 80% of voters opposed the name change. The memorial hall is not just an important site for international communities to pray for peace but also an educational base for the Chinese nationality. Appendix for Nanjing Massacre Nanjing Massacre (Nanking Massacre)
Commonly known as "The Rape of Nanking", the Nanjing Massacre was an infamous war crime incident committed by the Japanese military in and around then the capital of China - Nanjing, after it fell to the Imperial Japanese Army on December 13, 1937. The duration of the massacre is not clearly defined in many history books, although the violence lasted well into the next six weeks. The Japanese army, during the occupation of the capital city, committed numerous atrocities, including looting, arson, rape, and the execution of prisoners of war and civilians. A large number of innocent men were intentionally identified as enemy combatants and executed—or simply killed outright—as the massacre gathered momentum, though the executions began under the pretext of eliminating Chinese soldiers disguised as civilians. A large number of women and children were killed as well, as rape and murder became more widespread in the city. The extent of the atrocities have been debated between China and Japan or among Japan and other countries, with numbers ranging from the claim of the Imperial Japanese Army at the International Military Tribunal for the Far East that the death toll was military in nature and that no such atrocities ever occurred, to Western eye witnesses at the Tribunal who had personally witnessed atrocities of the Japanese soldiers, to the Chinese claim of a non-combatant death toll of 300,000. The West and other nations outside Japan have generally tended to adopt the 1938 estimates of 300,000. This is partly due to the evidence of extensive photographic records of the mutilated bodies of children and women, as well as Iris Chang's book, The Rape of Nanking, which has renewed interest in the atrocities. In addition to the number of victims, some Japanese critics have even disputed whether the atrocity ever happened. While the Japanese government has acknowledged such an incident did occur, extremists have presented a case starting with the Imperial Japanese Army's claims at the International Military Tribunal for the Far East that the death toll was military in nature and that no such civilian atrocities ever occurred. However, an overwhelming amount of evidence contradicts this. The existence of such an atrocity has been repeatedly confirmed by statements of Westerners at the Tribunal and eyewitnesses, and by photographic and archaeological evidence. Condemnation of the massacre is a major focal point of Chinese nationalism. In Japan, however, public opinion over the severity of the massacre remains divided - this is evidenced by the fact that whereas some Japanese commentators refer to it as the "Nanjing massacre", others use the more ambivalent "Nanjing incident". The event continues to be a point of contention and controversy in Sino-Japanese relations. Nanjing Massacre Library – www.cnd.org
A none-profit online internet information organization, www.cnd.org, has established a Nanjing Massacre Library and Memorial Hall, to specifically collect and conserve paper-based information in English language for Nanjing Massacre. Iris Chang (Chunru Chang) – the Author of The Rape of Nanking: The Forgotten Holocaust of World War II
When talking about Nanjing Massacre, one can never forget the book of The Rape of Nanking: The Forgotten Holocaust of World War II, published by Iris Chang, a brilliant and prominent author, a Chinese descendant lived in the United States. The book collected many new evidences for the holocaust and was once on the list of the bestseller for months, selling more than a quarter million copies in paperback. Chang is the first author who re-covered John Rabe and Mennie Vautrin, and safety zone. She calls John Rabe the "Oskar Schindler of China" for his role in rescuing hundreds of thousands of Chinese civilians from extermination by the Japanese during a reign of terror in Nanking. From November 1937 to February 1938, John Rabe served as the head of a war relief committee known as the International Committee of the Nanking Safety Zone. The book earned Iris the John D. and Catherine T. MacArthur Foundation Peace and International Cooperation Award. In 1998, she was named "Woman of the Year" by the Organization of Chinese American Woman. In a deep depressive episode caused by a nervous breakdown, Iris died on November 9, 2004 by committing suicide. This is one of the worst losses of the year for the peace of the world. After her death, Mo Hayder dedicated a novel to her. A journalist, Richard Rongstad, eulogized her as "Iris Chang lit a flame and passed it to others and we should not allow that flame to be extinguished." On November 2007, the first feature documentary about Iris Chang and her bestseller book had its world premiere in Toronto. Iris was played by Vancouver actress Olivia Cheng, co-directed by Anne Pick and Bill Spahic, produced by Real to Reel Productions. Nanjing Safety Zone Protecting Nanjing Refugees
The protective zone was established by a group of 22 European and American expatriates - bore witness to the events, while risking their own lives to protect civilians from slaughter, from December 1937 to February 1938. These westerners were missionaries, university professors, doctors and businessmen, who included John Rabe, Eduard Sperling, Ernest Forster, George Ashmore Fitch, James McCallum, John Magee, Lewis S.C. Smythe, Miner Searle Bates, Minnie Vartrin, P.R. Shields, Robert Wilson, and more. The safety zone was established under the International Committee headed by John Rabe and the above Westerners to protect and reinstate the Nanjing Safety Zone. John Rabe was the president of the committee. Originally, members of the committee wanted the zone to be a temporary haven for refugees during the anticipated confusion between Chinese military retreat and Japanese entrance into the city. However, when the Japanese began an orgy of rape, arson and mass execution in Nanking, the missionaries decided to keep the zone open for months. For six to eight weeks beginning December 1937, the Japanese started their killing, raping and setting fire. In desperation, some 250,000 refugees crammed into the zone that was only two square miles in size. The safety zone administrators endured Japanese threats and even physical violence in their efforts to stop the massacre and rape. Night and day, they also worked to secure food for the Chinese refugees, to nurse wounded soldiers and civilians, and to document atrocities for the world media. John Rabe, a German businessman working for Siemens founded Nanjing Safe Zone
John Rabe, as a Siemens' business representative in Nanjing from 1932 to 1938, lived in downtown of Nanjing. John witnessed Japanese war crimes and he, with a small group of foreigners, founded the zone to protect Nanjing refugees, women and children. Calling John Rabe the "Oskar Schindler of China" for his role in rescuing thousands of Chinese civilians, Iris Chang discovered the report with 260-pages of Japanese atrocities – recorded by Rabe in the Chinese city of Nanking and submitted to Adolf Hitler. Together with the report, there were many other materials found, including diaries and personal papers left from John. Ursula Reinhardt, a granddaughter of Rabe, kept the report, diaries and personal papers in her private family archives. Rabe, in the massacre of 1938, served as a Siemens' business representative and was the leader of the local Nazi party in Nanking. He and a small of group of Westerners established the neutral zone in Nanking to assist Chinese refugees with food, clothing, and shelter. In February 1938, John Rabe returned to Germany to alert the Nazi government of the Japanese atrocities. He gave lectures on the subject in Berlin, showing audiences photographs, reports and an amateur film of the Japanese violence in Nanking that was filed by John Magee, another massacre witness. But after sending information to Adolf Hitler, Rabe was arrested and interrogated by the Gestapo. The Nazi government eventually returned the report to Rabe but confiscated the film. They also forbade him to lecture or write on the subject again. Immediately after the war, Rabe was denounced for his past affiliation with the Nazi party. Although he was eventually exonerated of any wrongdoing, the trial depleted him of his health and savings. Food shortages in Germany caused Rabe to succumb to malnutrition and skin disease. He died of a stroke in 1950. John Rabe's original residence in Nanjing has been renovated by grants from local government and Siemens AG. In July 2007, the house had opened to public as the "John Rabe and International Safety Zone Memorial Hall" and "John Rabe International Research and Exchange Center for Peace and Reconciliation". John Gillespie Magee filmed the 1st documentary about Nanjing Massacre in 1937
John G. Magee (1884-1953) came from a wealthy Pittsburgh family. He finished his education at Yale and then went to divinity school in Massachusetts. A missionary in China, he was the minister at an Episcopal mission in Nanjing from 1912 to 1940. Magee witnessed Japanese war crimes and he used a 16 mm-film camera filming, in close-up, injuries of victims at the Nanjing University hospital, as well as in other parts of Nanjing. This footage remains the most significant visual documentary record of Japanese atrocities. He even sent a copy of the film to German Embassy in Nanjing at the time to reveal Japanese crimes. Angry at the Japanese atrocities in Nanjing during the massacre, a German diplomat, George Rosen, sent Magee's film to Nazi government and requested the film be shown to Adolf Hitler to prove that Japanese army was a "violent killing machine". Wihelmian (Minnie) Vautrin, an American Goddess
Wilhelmina (Minnie) Vautrin (September 27, 1887 – May 16, 1941) was an American missionary renowned for saving the lives of many women at the Ginling Girls College in Nanking, China during the Nanjing Massacre. Minnie Vautrin was born in Secor, Illinois. She was hard working and spent much of her childhood and teen years earning money to attend college. At 17, she attended Illinois State University in Normal, Illinois. She began a career in teaching, starting with high school in LeRoy, Illinois. In 1912, Vautrin made her way to China as a missionary and teacher, then founded Ginling Girls College in Nanking. When the Japanese army invaded Nanking in December 1937, she and other western expatriates in the city worked to protect the civilians in the Nanking Safety Zone. Ginling Girls College became a haven of refuge, at times harboring up to 10,000 women in a college designed to support between 200 and 300. With only her wits and the use of an American flag, Minnie was largely able to repel incursions into her college. In 1940, weary and stressed, Vautrin took a furlough from her work. A few months later, haunted by the images she saw and feeling responsible for not being able to save more lives, Minnie committed suicide by turning on the stove gas in her small apartment in Indianapolis. After the war, Minnie was posthumously awarded the Emblem of the Blue Jade by the Chinese government for her heroic sacrifices during the Nanjing Massacre. Her work saving the lives of Chinese civilians during the massacre is recounted in the biographical book, American Goddess at the Rape of Nanking, written by historian Hua-ling Hu. Dr Hua-Ling Hu, the author of American Goddess at the Rape of Nanking
Dr Hua-Ling Hu has taught Chinese language and literature at the University of Colorado at Boulder, where she received a doctorate in history, and modern Chinese history at the National Chiao Tung University in Taiwan. She served as an editor of the Journal of Studies of Japanese Aggression Against China for six years. In 1996, Dr. Hu published her first Chinese biography for Miss Minnie Vautrin. In 1998 she received the prestigious Chinese Literary and Arts Medal of Honor in Biography in Taiwan for the Chinese language edition of "Biography of Minnie Vautrin". The English version of the book, translated and edited by herself, was published in 2000, with the name American Goddess at the Rape of Nanking Kasahara Tokushi
Kasahara Tokushi is a Japanese professor of History at Tsure University and a prominent scholar who has contributed many papers and books for researches of Nanking Massacre. Nanjing University and Nanjing Normal University
There are two most well-known higher learning institutions in Nanjing where Miss Minnie Vautrin and Mr John Rabe worked and lived. The two universities have made their great contributions in collection, edition and publication for the historical period for Nanjing Massacre, where you can see John Rabe's house and Minnie Vautrin statue. Li Xiuying, a Nanking Massacre survivor sued a Japanese writer
In January 2005, the Japanese Supreme court upteld a prior verdict where Li Xiuying, a Nanking Massacre survivor under the, successfully sured Matsumura Toshio, a right-wing writer, for defamation, in which numerous warmhearted Japanese citizens and lawyers provided incredible help. Li made her name known throughout China for her courage and perseverance, as she stood up against the writer who called her a "false" war witness in his book: the Big Question in the Nanjing Massacre. Li was pregnant at the time and suffered 37 stabs from Japanese soldiers. She survived under timely medical treatment by an American Doctor, Robert Wilson and she was recorded at the time in a documentary made by an American Priest John Magee, as well as in the diaries, letters of other Westerners. Documentary Nightmare in Nanking directed and produced by Rhawn Joseph and Wu Haiyan
Started in 2005, the documentary finished filming in 2007. The film has not yet got its permission to screen in China. Since posted it on the internet video Youtube, the film has faced the insufficient funds, threats and lack of distribution, and may be taken offline in the near future if the financial situation is still a problem. Rhawn Joseph, a Ph.D in neuroscience, is independent film director and producer. The documentary lasts for 77 min. Documentary Nanking, directed by Bill Guttentag and Dan Stuman, produced by Ted Leonsis
In July, 2007, a new documentary, Nanking, has been approved for screening in China. The powerful US documentary on the rape of the Nanking, now called Nanking, inflames China's 70-year wound and the ghosts of the gruesome events still haunt Sino-Japanese relations. The 90-minute documentary in English with Chinese subtitles was directed by Oscar-winning documentary director Bill Guttentag and Dan Stuman and has won rave reviews at the Sundance Film Festival in the United States. The documentary focuses on a group of Western missionaries and businessmen who remained during the massacre and tried to set up a safety zone for Chinese refugees. It uses original material from their journals and diaries, mixing it with archival film footage of 1937 and chilling testimonies by survivors. In August 1, 2007, the third major movie about Nanjing Massacre starts shooting
"Con Air" director Simon West has started shooting a movie Nanjing Massarcr, the third feature film to coincide with the event's 70th anniversary, a publicist said. The 400 million Chinese yuan (US$53 million; €39 million) U.S.-Chinese co-production tentatively called "Purple Mountain" kicked off shooting in August 2007, with filming mainly taking place on sets in the eastern city of Nanjing, the site of the killings. Screened in 2008 More films about the Nanjing Massacre,
Nanking Xmas 1937 directed by Yim Ho, a Hong Kong director, and Nanjing! Nanking! directed by Lu Chuan, both are screened in 2008 and 2009, respectively. Nanjing! Nanjing was screened in 2009. John Rabe, directed by German director Florian Gallenberger, picked up seven German Film Awards nominations, including Best Film, Best Director (Gallenberger), Best Actor (Tukur) and Best Supporting Actor (for Buscemi, one of the few times that a Lola nomination has been given to a non-German citizen – Buscemi is American) in 59th Berlin International Film Festival in Feb 2009. It won for Best Film, Best Actor, Best Production Design and Best Costume Design. Lead actor Ulrich Tukur also won the 2009 Bavarian Film Awards for Best Actor. Nanjing Heroes, directed by Chinese director Zhang Yimou and starred by Christian Bale, an Oscar winner. Anniversary of the Japanese invasion of Nanjing
In advance of December 2007, the 70th anniversary of the invasion of Nanjing, the Chinese and Japanese governments have formed a joint committee of historians in an attempt to agree upon a common version of the history of the Sino-Japanese conflict, including what happened in Nanjing. This method had been employed successfully to resolve war controversies that existed between France and Germany, and we hope it will work as well for the two great Asian neighbors.
Comments
This is a place worth to visit. We wish two great neighbors will solve the historical controversy soon. Highly recommended.
---
Back to home page
Advertisement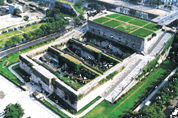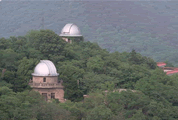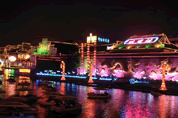 Advertise
Web Services
Live Poll
---